Founder
Our founder, Daniel Santini, is an olive oil enthusiast born and raised in Tuscany and also a proud American citizen. Seeking a new and higher challenge after 15 years of corporate life and following his passion for entrepreneurship, authentic food, and olive oil, Daniel established Entimio artisanal Italian olive oil in 2017, with the confidence (or insanity, life will tell) derived by a Master in Aerospace Engineering and an MBA from INSEAD.
Even though Daniel was raised among olive oil producers in Tuscany from a family of farmers and olive oil producers, he felt the need to learn more about olive oil from leading olive oil experts. Daniel has spent the last several years gaining a formal education on olive oil and he is a certified professional olive oil taster both in Italy with ONAOO (National Organization of Olive Oil Tasters) and the United States with OOT/ICC (Olive Oil Times Education Lab/International Culinary Center).
Daniel is passionate about integrating olive oil specific competencies with knowledge from his former life and degrees. The many awards received by Entimio's olive oils at several of the most important international olive oil competitions, confirm Daniel's intuition that you can still find many "hidden gems" in Italy.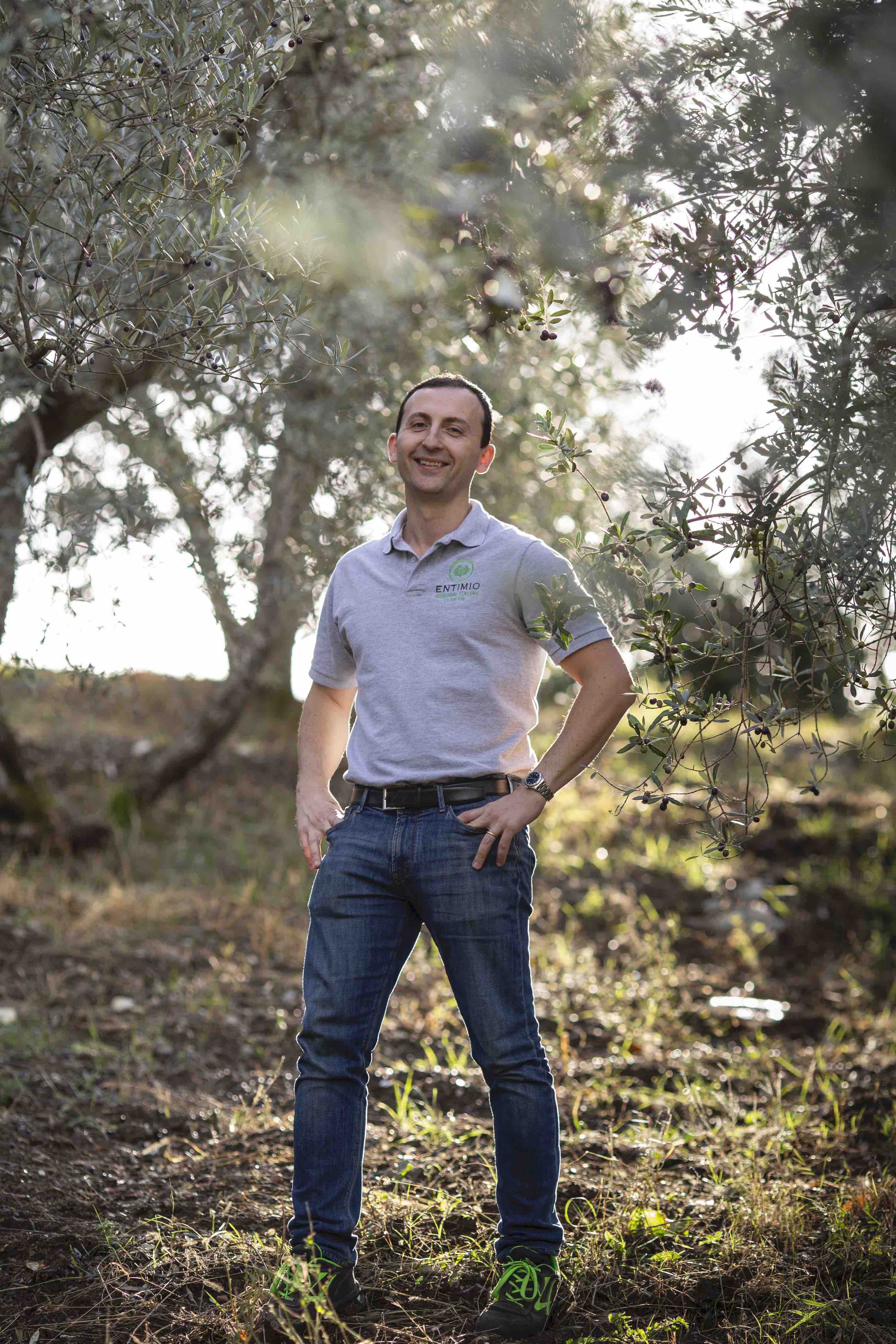 Vision
We aspire to be an olive-oil lifestyle brand which focuses on people, terroir, and excellence.
We foster artisanal work by rewarding authenticity, traceability, and sustainability.
We want to establish a direct connection between producers and consumers, so that artisanal hard-work and excellence can be appreciated and recognized while offering end customers the opportunity to enjoy an ever-improving sensory experience.
We believe in promoting high-quality olive oil and its unique wealth of antioxidants as the linchpin of a healthy diet.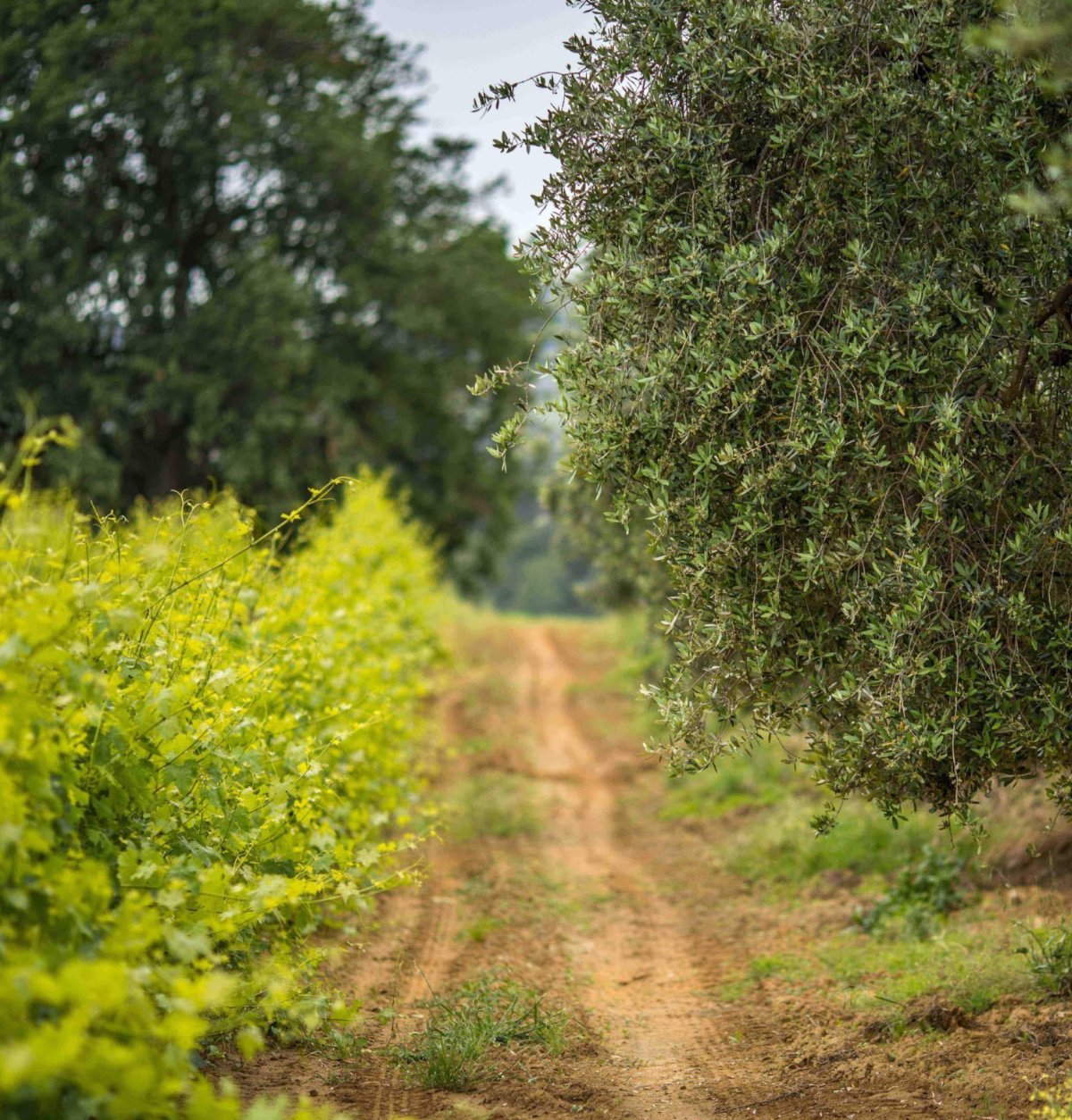 Raising Awareness
The Italian countryside claims the highest number olives varieties ("cultivars"), hosting more than 500 different cultivars. However, Italian olive oil production has almost halved over the last ten years, and traditional olive orchards have been cut or abandoned. Enchanting terroirs and a competent but fragmented group of olive oil producers are being crushed by large trading companies, millers and private labels willing to sacrifice biodiversity, traditions, sustainability and our health in favor of quantity and short-term profit.
A few highly skilled artisanal producers are holding the fort of Italian high-quality olive oil production while struggling to market effectively to global consumers. Excellent artisanal Italian olive oils, too often handled by uneducated operators over long distribution chains, arrive into our homes too "tired" and with only a fraction of the healthy properties they had when they left the producer's estate.
We believe to have come up with a solution capable to materially improve the quality of the olive oil we consume, while also promoting a new renaissance of artisanal Italian olive oil.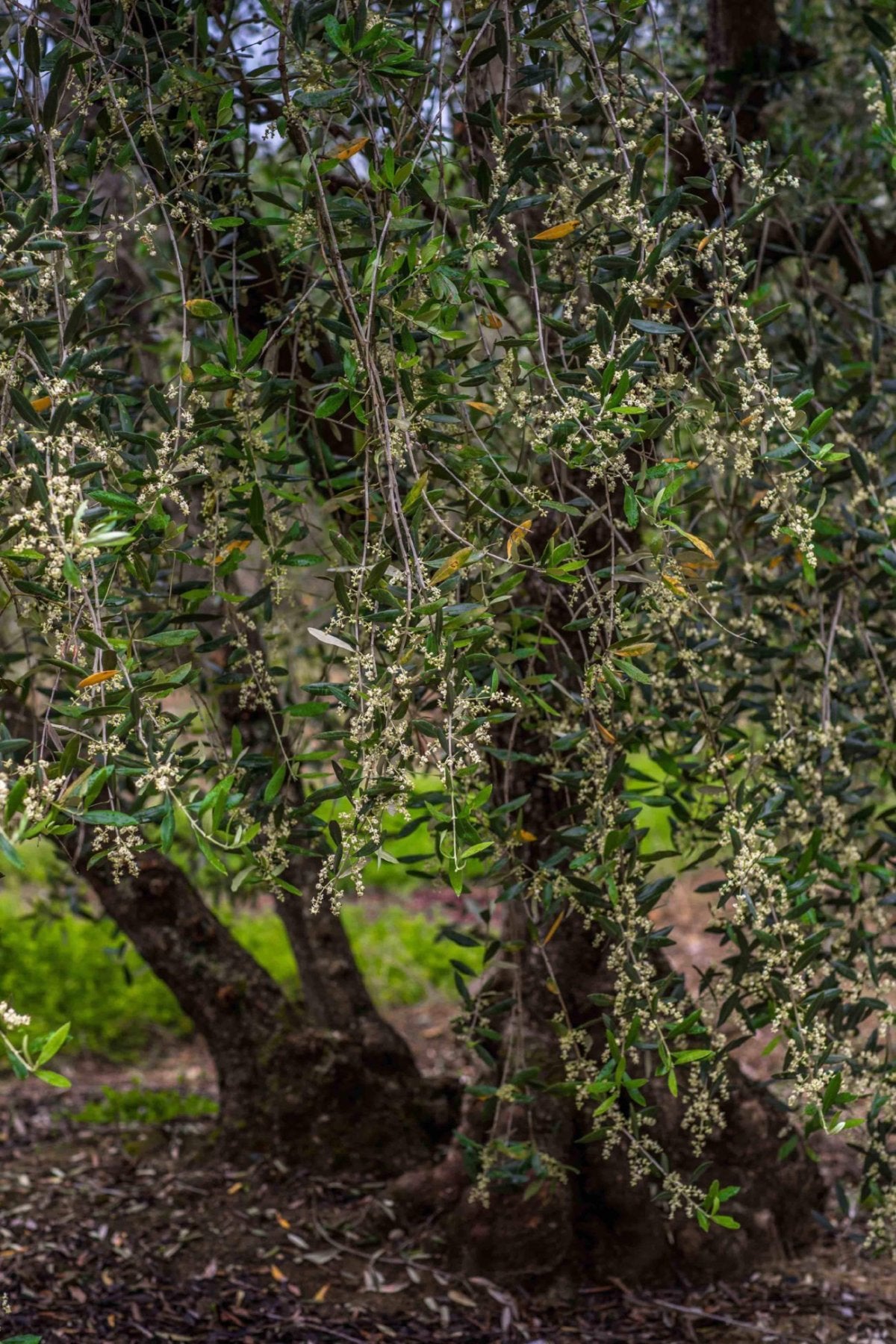 New Partnership
We consider our customers as partners, not just buyers. We ask them to share our passion for helping to restore a millenary olive oil tradition, to preserve picturesque sceneries, safeguard the vast biodiversity of the Italian olive heritage and improve their health by consuming olive oils with unique health benefits. By supporting Entimio, our customers enable us to scout, help and reward true olive oil artisans when they succeed in producing the finest, antioxidant-rich, exquisite olive oil. We ask our customers for a premium price for our olive oils, and we don't take that lightly. In exchange, we commit to source only the best olive oils and to preserve them in optimal conditions until we hand them over to our consumers, almost as fresh as if they were just out of the mill. We also commit to rewarding our producers with premium rates so they can invest to elevate the quality of their olive oil continuously. Finally, we commit to educating, to inform and to be transparent with our customers. We want to become a reference for any olive oil question and create a community of passionate, well-informed olive oil lovers.
We consider our producers also as partners and as such we begin working together since before the harvest to craft unique olive oils with the utmost attention to details. Our producers share our values, and we are not just buyers for them. We commit to purchase a certain quantity of olive oil at a premium price, but only subject to the final product passing strict chemical and organoleptic testing. We push all parties to achieve a complex fruitiness and to retain a high level of healthy antioxidants, which manifest as a pleasant and balanced bitterness-pungency combination. Given our early commitment and premium purchase prices, we can pick some of the best olive oils from some of the best artisanal producers in Italy.
Because we promote our producers on our website and also clearly indicate their names on all their bottles, our producers are proud of their olive oil and highly incentivized to do their best. Because we are not the actual producers, we don't have to sell you all our production year after year, but we can cherry-pick the best for you. Finally, our integrated business model shortens the supply chain by connecting artisanal producers with consumers as directly as possible. Our focus on direct-to-consumer marketing helps us to reduce unnecessary costs and share a more substantial part of the value with consumers and producers.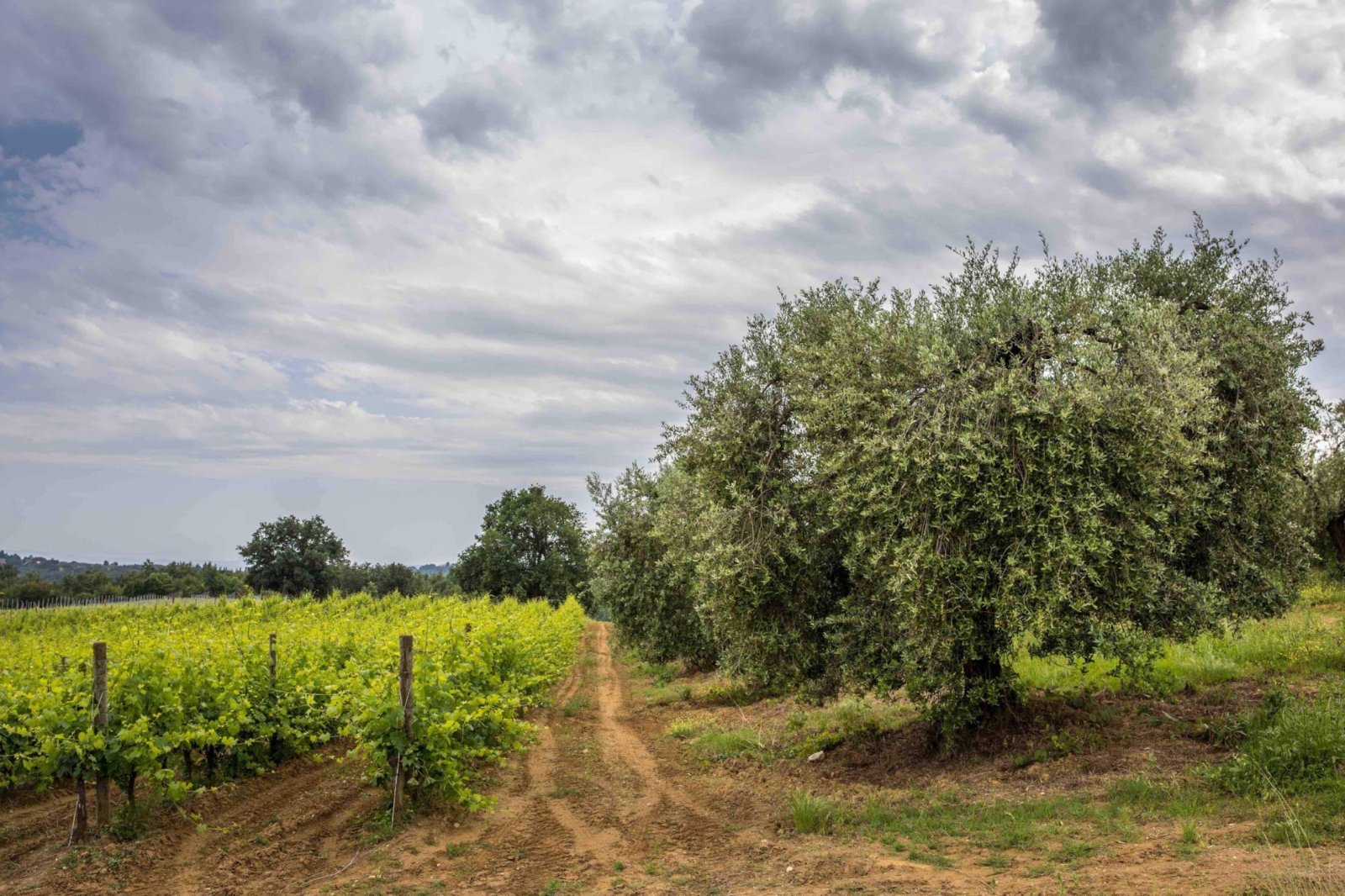 Artisanal Olive Oil
Entimio is a genuine artisanal bespoke olive oil. We ask our producers to craft a small lot of the finest olive oil to become Entimio. We stand by them along the journey and help them with packaging, compliance, shipment, and marketing so that our producers can focus on what they do best and our customers can enjoy the most authentic Italian olive oil in the comfort of their home.
Our olive oils are bottled at the producer's estate by the producer, and we are present during the entire bottling operation to ensure the highest quality standards are met. We do extensive testing on each olive oil lot before and after bottling to make sure our customers get only the best.
It is from each estate-bottled olive oil lot of Entimio olive oil that we send random samples to labs and competitions. We are artisans at heart, and we welcome constructive feedback on our journey to perfection.
We trust your understanding that we are a small company that needs your support to grow. If you share our love for authentic, sustainable food, please spread the word about Entimio olive oils within your social network.