Agricola Losi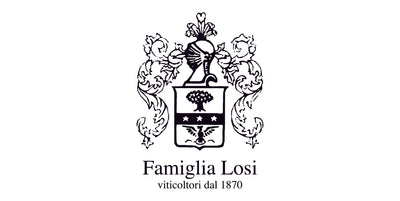 Overlooking the medieval town of Siena, on the Chianti hills, the Losi estate enjoys a privileged location thanks to a unique microclimate, excellent sunlight exposure, and soil perfectly balancing stone and clayey elements. The history of the Losi family dates back to 1870s, and it remains one of the most genuine and charming artisanal producers among the narrow circle of prestigious families forming the historic Chianti Classico Consortium, globally recognized for producing some of the finest wines and olive oils. In 1954, the Losi bought part of the grounds owned by the Chartusian monastery of Pontignano, and in the 60s they joined the Chianti Classico Consortium. Since then, Pietro and Paolo Losi have continued the family tradition by continuously improving the quality of their wines and olive oils with hard-work and investments over time. Today, Riccardo and Valeria, Pietro's children, work alongside Pietro and Paolo to further develop their family business, knowing they will pass it to their children so that the Losi tradition can continue for future generations to come.
While investing in new technologies, the Losi remain farmers and artisanal producers at heart, who seek quality through hard-work, passion for excellence and the preservation of straightforward but essential family traditions of ancient origins.
OLIVE OIL PRODUCTION
Altitude:

300-350m above sea level

Hectares:

11 Total (3 PDO)

Olive Trees:

2,500 Total (500 PDO)
Cultivars:

Correggiolo (95%), Leccino and Frantoiano (5%)

Production:

5,500 lt Total, (1,500 lt PDO)
Website:

www.agricolalosi.it

Telephone:

+39 (0577) 356689

E-mail:

info@aziendagricolalosi.it

Languages:

English, French, and German
OTHER SERVICES
Tasting Events
Guided Tours
Visits
Miceli & Sensat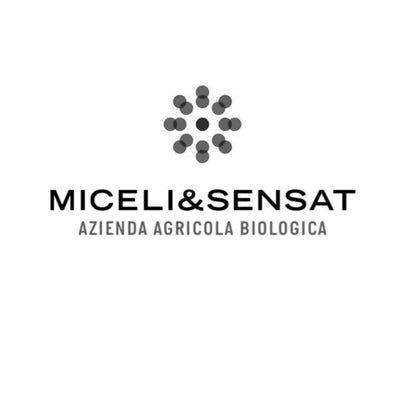 Located on the hills between Palermo and Agrigento, at an elevation of 250m to 350m above sea level, the Miceli & Sensat estate is certified organic. The farm is equipped with the latest technology to manage the entire agricultural and processing cycle with efficiency and precision. Founded in 2015, Sergio and Paolo, co-founder, brought their family tradition and professional experience together and took the decision to start their own farming project in Sicily inspired by their origins and with the ultimate goal of creating something really contemporary.
Driven by passion, engagement and faith in their project, they merge experience, tradition and innovation with a deep respect for the land of Sicily, knowing full well that they are its guests and that they want to leave a mark that will contribute to improve it for future generations. Miceli & Sensat is today one of the most avant-garde organic olive estate in Sicily. Since its first year of production it placed high in international contests and became one of the most surprising new entries.
The estate is in a unique, completely unspoiled enclave of Sicily, whose singular feature is that it surrounds the northern part of Lake Garcia. There are two lakes on the property and along with its south exposure, it creates the best possible conditions and an ideal habitat for an olive orchard. The olives are harvested early and almost immediately milled in a latest technology olive oil mill so that the olive oil is of the highest quality standards. 
OLIVE OIL PRODUCTION
Altitude:

250-350m above sea level

Hectares:

230 Total (115 Olive Orchards)

Olive Trees:

48,000 Total
Cultivars:

Nocellara del Belice (30%), Cerasuola (30%), Biancolilla (30%), Others (10%)

Production:

30,000 lt Total
Website:

www.miceliandsensat.it

Telephone:

+39 333 230 0790


E-mail:

info@miceliandsensat.it

Languages:

English, Spanish
OTHER SERVICES
Tasting Events
Guided Tours
Visits
Casa Pietraia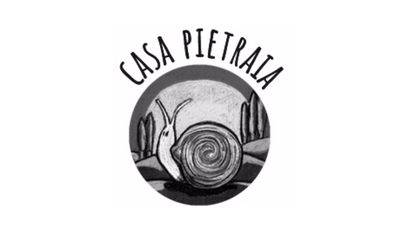 Located on the top of a hill dominating the entire Val d'Elsa, Casa Pietraia includes an ancient farmstead or casa colonica a barn, a 15 metres infinity pool and a private garden and olive orchards surrounding the whole structure. The family owning and managing Casa Pietraia has chosen to follow organic methods and not to use pesticides and chemicals to respect the environment and because they believe that olive oil should not only be good but also healthy.

The olives are picked and taken to the mill on the same day where they are pressed mechanically in the latest generation of mills. The oil is then filtered to prevent any residues from fermenting and spoiling the taste. It is clear with a hint of yellow and reflections of green, with fruity fragrance and scents of artichoke, grass and fresh almond.
OLIVE OIL PRODUCTION
Altitude:

200-300m above sea level

Hectares:

18 Total

Olive Trees:

800 Total
Cultivars:

Leccino (30%), Moraiolo (30%), Correggiolo (30%), Pendolino/Others (10%)

Production:

1,500 lt Total
Website:

www.pietraia.it

Telephone:

+39 333 378 7394

E-mail:

info@pietraia.it

Languages:

English, French
OTHER SERVICES
Agriturismo / Bed & Breakfast
Olive Oil Sommelier Courses
Tasting Events
Guided Tours
Visits
Pruneti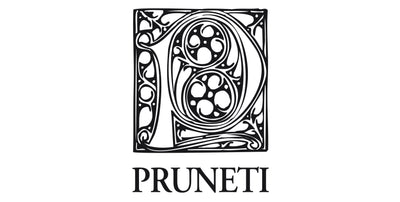 Located in Greve in Chianti, on enchanting hills nearby Florence, in the Chianti Classico area, the Pruneti family, has been taking care of olive groves for over 160 years, 365 days a year. Brothers Gionni and Paolo Pruneti represent the latest generation of this century-old tradition. Each fruit of the Pruneti estate tells a unique Italian story that can only happen in Greve in Chianti in the heart of Tuscany, a place like no other. A land that gives voice to the sacrifices and passion of those who cultivate it every day. The Pruneti brothers, inspired by the Chianti Classico terroir, create each year a range of excellent and healthy extra virgin olive oils, made with patience and passion. The Pruneti combine the teaching of their grandparents with continuous research and cutting-edge technology so that their olives can transfer all their generous heart and character to extra virgin olive oil rich in nuances.

The latest creation of Gionni and Paolo is the "Salone dell'Olio" (Tasting Room) in Greve in Chianti, in the heart of Tuscany. This is the essence of the Pruneti extra-ordinary experience, where Pruneti extra virgin olive oil is the main actor - one of the world's most award-winning olive oil, and the perfect synthesis of passion, beauty, and harmony of Chianti Classico. Here is where the sensory journey begins; the flavor articulates every single moment, revealing itself in an array of nutritional properties, ensuring the perfect match with the simple, traditional food as well as even the most elaborate creations by international chefs. Pruneti's tasting room is a special place that embraces both ancient knowledge and contemporary intuition. Gionni and Paolo Pruneti dedicate this space to all extra virgin olive oil enthusiasts and globetrotters, looking for exclusive, authentic, and a once in a lifetime experience.
OLIVE OIL PRODUCTION
Altitude:

200-300m above sea level

Hectares:

100 Total

Olive Trees:

26,000 Total
Cultivars:

Leccino (30%), Moraiolo (30%), Frantoio (30%), Pendolino/Others (10%)

Production:

30,000 lt Total
Website:

www.pruneti.it

Telephone:

+39 055 855 5091


E-mail:

frantoio@pruneti.it

Languages:

English
OTHER SERVICES
Olive Oil Courses
Tasting Events
Guided Tours
Visits
Fattoria Ramerino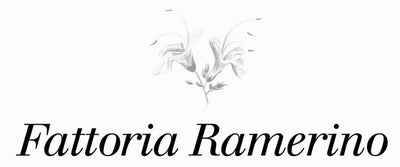 Fattoria Ramerino is located in the hills to the south of Florence, in the municipality of Bagno a Ripoli, in the heart of Tuscany – an area dedicated to agricultural activity since ancient Roman times. In the days of feudalism, the land surrounding the Tuscan capital was considered the 'vegetable garden' of the city, and was the source of all fresh produce sold in the city's markets.
Fattoria Ramerino's property extends for circa 50 Ha that are predominantly dedicated to the cultivation of olives. The terrain, renowned for both olive and vine-growing, lies at 250m above sea level and benefits from ideal exposure to the sun. These factors, combined with traditional cultivation methods, allow the olive trees to thrive. The olive grove's heritage is represented by varieties native to central Tuscany, namely Moraiolo, Frantoio, Leccino and Americano, with around 5500 trees – some of which are centuries-old -grown using the polyconic vase system.
OLIVE OIL PRODUCTION
Altitude:

200-250m above sea level

Hectares:

50 Total

Olive Trees:

5,500 Total
Cultivars:

Moraiolo (40%), Frantoio (40%),  Leccino (10%), Americano/Others (10%)

Production:

4,000 lt Total
Website:

www.fattoriaramerino.it

Telephone:

+39 055 631 520

E-mail:

info@fattoriaramerinosrl.it

Languages:

English
OTHER SERVICES
Tasting Events
Guided Tours
Visits
La Ranocchiaia

La Ranocchiaia is a dream come true for Gian Luca and Judyta. Driven by an intense love for the countryside, many years ago, they left their city jobs to dedicate themselves to the vineyards and olive groves they wanted so much. The farm is certified organic and situated on the Chianti Classico hills nearby San Casciano in Val di Pesa and is comprised of over 35 acres and more than 5,000 olive trees. The dominant cultivars (the type of olives) are typical (and rare) Tuscan varieties: Moraiolo, Leccino, Pendolino, Frantoio, Correggiolo, and Leccio del Corno. All olive orchards are relatively old, cultivated with traditional methods, with no artificial irrigation, on relatively steep inclines. That means that farming is harder, but it also means that the resulting olive oil is higher in quality olive oil thanks to the unique local microclimate.

All olives are picked early with traditional methods, temporarily stored in small open cases, and milled within hours, to best maintain their freshness. All olives are processed in the certified organic latest technology estate mill run by master millers Gian Luca and Judyta. Experience, knowledge, and passion enable Judyta and Gian Luca to produce some of the best and most awarded olive oil in the world, with unique nutraceutical properties. The olive oil extraction process does not include added water (aka "two phases" extraction) and relies on water naturally present in the olives to facilitate the production of olive oil. This process results in extra virgin olive oil with lower oxidation and higher polyphenols content, but also in lower yield. The olive oil mill is one of the most technologically advanced available today, a Mori-TEM (Toscana Enologica Mori) designed for high-quality small-batch production. Once extracted, the olive oil is immediately filtered to remove impurities and preserve all freshness and stored in stainless steel containers under inert gas to minimize oxidation. Gian Luca and Judyta sacrifice quantity (yield) to preserve freshness and antioxidants to produce a nutraceutical extra virgin olive oil. La Ranocchiaia Estate and Mill are certified organic.
OLIVE OIL PRODUCTION
Altitude:

200-300m above sea level

Hectares:

20 Total

Olive Trees:

7,000 Total
Cultivars:

Frantoio (20%), Leccino (20%), Pendolino (15%), Moraiolo (15%), Correggiolo (10%), Leccio del Corno (10%), Rossellino (10%)

Production:

11,400 lt Total
Website:

www.laranocchiaia.it

Telephone:

+39 055 269 5796

E-mail:

info@laranocchiaia.it

Languages:

English
OTHER PRODUCTS
Wine
Extra Virgin Olive Oil Based Beauty Products
OTHER SERVICES
Agriturismo / Bed & Breakfast
Olive Oil Courses
Tasting Events
Guided Tours
Visits