A Stream of Gold Awards for Entimio Artisanal Olive Oils at the 2019 EVO IOOC
Posted on May 25, 2019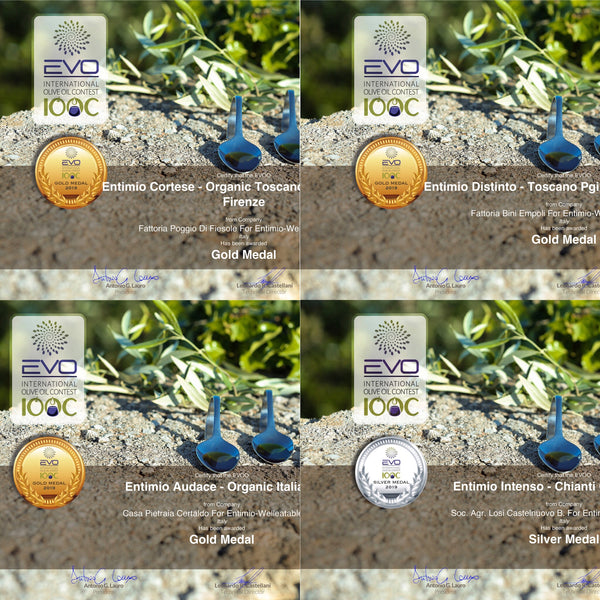 Entimio wins three Gold Awards (Entimio Cortese, Entimio Distinto ed Entimio Audace) and one Silver Award (Entimio Intenso) at the 2019 EVO IOOC!
Congratulations to all our producer with whom we proudly share this joy. This great success follows the recent two Gold Awards at the 2019 NYIOOC (Entimio Audace and Entimio Intenso. 
Every single bottle we have sent to competitions has won awards... 100% success rate!