Entimio Italian Award-Winning Olive Oils Available in Houston Stores
Posted on September 30, 2018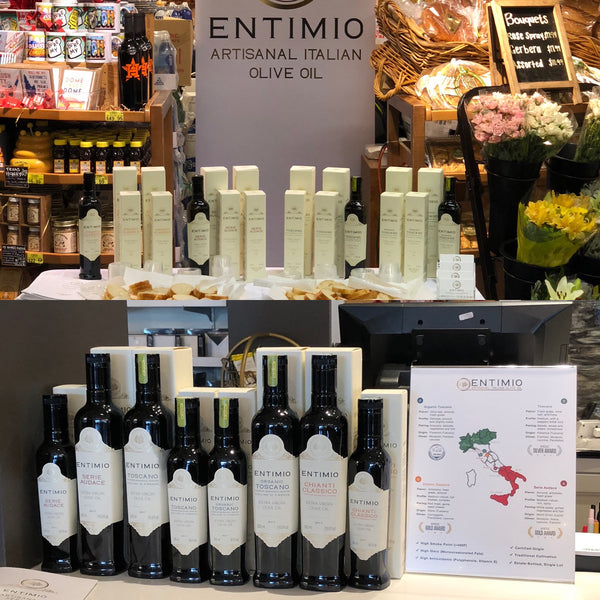 Our Houston customers can finally purchase our award-winning olive oils in several retail locations across the city. It is now even easier to grab one of our artisanal Italian olive oils on the way to a dinner or party, or on the way home.
Surprise your hosts, guests, friends, and family by offering them a unique and authentic sensory experience, or offer yourself a treat. You can conveniently trace each ENTIMIO olive oil to its single source and access a wealth of additional information through your portable device by visiting ENTIMIO website.
Immerse yourself in a virtual tour of some of the most beautiful Italian countryside, from the hill town of Fiesole to the Chianti Classico area nearby Siena, passing by the countryside between Florence and Pisa, to then descend the peninsula and reach the enchanting Ernici Mountains, just southeast of Rome.
Houston retail locations
• Downtown - Phoenicia Specialty Foods @ 1001 Austin St, 77010
• Upper Kirby - Events Luxury Gift Shop @ 2439 Westheimer Rd, 77098
• Rice Village/West University - Vinology Wine Bar: 2314 Bissonnet St, 77005